About Us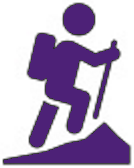 British Scouting Overseas is a UK Scout Area, supported by the International Office at Gilwell Park, who operate the UK Scout programme around the world.  It has over 40 Scout groups and over 3000 members in all parts of the world.
Northern Europe District is one of 4 British Scouting Overseas Districts in the world. It supports Scout groups in Germany, Sweden, Norway,  The Czech Republic, Belgium, Latvia and The Netherlands.
The District is led by a District Commissioner and assisted by a district team. The aim of the district is to ensure that all groups are able to provide scouting to the best possible quality.
If you would like more information on British Scouting Overseas – Northern Europe District please use our contact form.